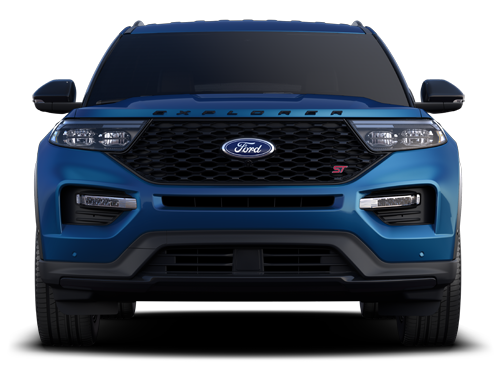 "Giving a family-hauling crossover the ST treatment isn't just a nice addition to an SUV lineup. It's revolutionary."
Congratulations on becoming the owner of the new Explorer ST – the first-ever SUVs from the Ford Performance team! These exciting new entries put new animals on the road – performance SUVs with a track mentality. From a performance standpoint, and with their SUV silhouettes and versatility, this vehicle set a new standard Explorer fans will love to drive. And drive them you will in the ST SUV Experience, a complimentary experience exclusive to all owners of these new vehicles.
The ST SUV Experience is based in two cities – one in the west, one in the east, and both for your choice. In the west is Park City, Utah, a city considered by one prestigious travel site and many people to be one of America's most beautiful mountain towns and site of the 2002 Winter Olympic Games.
The program's east coast city is Asheville, North Carolina – nestled in the Blue Ridge Mountains between the Great Smoky Mountains National Park and Charlotte, Asheville is known for its Art Deco architecture, art and crafts, literary history, farm-to-table restaurants, quaint B&Bs and interesting old hotels and craft beer. While both Park City and Asheville are different in their own ways, in both cases, the ST SUV Experience is brought to you by the talented and attentive staff of the Ford Performance Racing School – the only school to wear the Ford oval.
---
---